Isle of Wight Driving Lessons
Manual and Automatic driving lessons

1.5 Hour lesson £52.00
Block of 10 Hours £325
"Find out what one of our students thought about her first lesson"
I thought Kevin's teaching methods were very good. He tailored his teaching to how I learnt things, which he picked up in just a couple of lessons. Once that happened I was learning a lot quicker and built up my confidence too.
I would recommend Kevin as he is a very good driving instructor, tailoring his teaching methods to you. He is also friendly and  driving lessons were always enjoyable. I would be more then happy to recommend him to anyone.
 Transferring from another driving school?
Read how one customers felt about their previous driving school experience compared to smart drive.
Kevin was the second driving instructor I came to as with my previous instructor I had a bad experience. Kevin showed an understanding in the way I learn and I feel is flexible in his teaching methods, Kevin makes you feel comfortable and most importantly has patience ! I could never have past my test if it wasn't for his support and guidance, I would honestly recommend Kevin Haynes to any one who wants to learn to drive.
We aim to be prompt and on time for your driving lessons,  make full use of the students time in their lesson and give value for money.

Fastest Way To Pass Your Test
Doing 1 hour a week is NOT the most cost effective way to learn to drive, regular Lessons means less things forgotten, you will need less lessons and pass quicker.

Everything you need to know
Before you are able to start your lessons with Smart Drive, you must have a provisional driving licence, find how to apply and other common questions.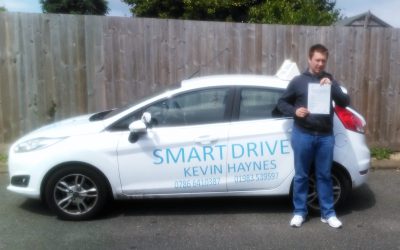 Compared to my previous instructor, Kevin's patience helped me to relax and progress much more than I had done. His constructive feedback at the end of each lesson enabled me to see my progress and helped me to focus on what I needed to improve upon. My confidence was...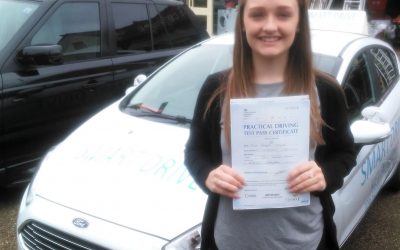 I felt like my previous instructor didn't quite understand how nervous I was and I just I had to get on with it. I feel that things could have been gone through a bit better. I think the methods were very good and everything was always explained very well and kevin...