Learn to Drive on the Isle of Wight
Fully structured lessons, Discount for block bookings, Teaching students all over the Isle Of Wight, door to door pick up and drop off, 12 years experience, dozens and dozens of satisfied customers.

Fastest Way To Pass Your Test
Doing 1 hour a week is NOT the most cost efective way to learn to drive, regular Lessons means less things forgotten, you will need less lessons and pass quicker.

Everything you need to know
Before you are able to start your lessons with Smart Drive, you must have a provisional driving licence, find how to apply and other common questions.
Call: 07866 410387 or 01983 539597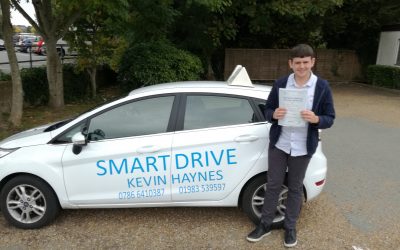 I found Kevin to be a very patient instructor who was great at explaining things and was happy to clarify questions when I wasn't quite sure. I found lessons to be relaxed and fun and his use of a tick sheet to monitor progress very helpful. He would often ask how I...